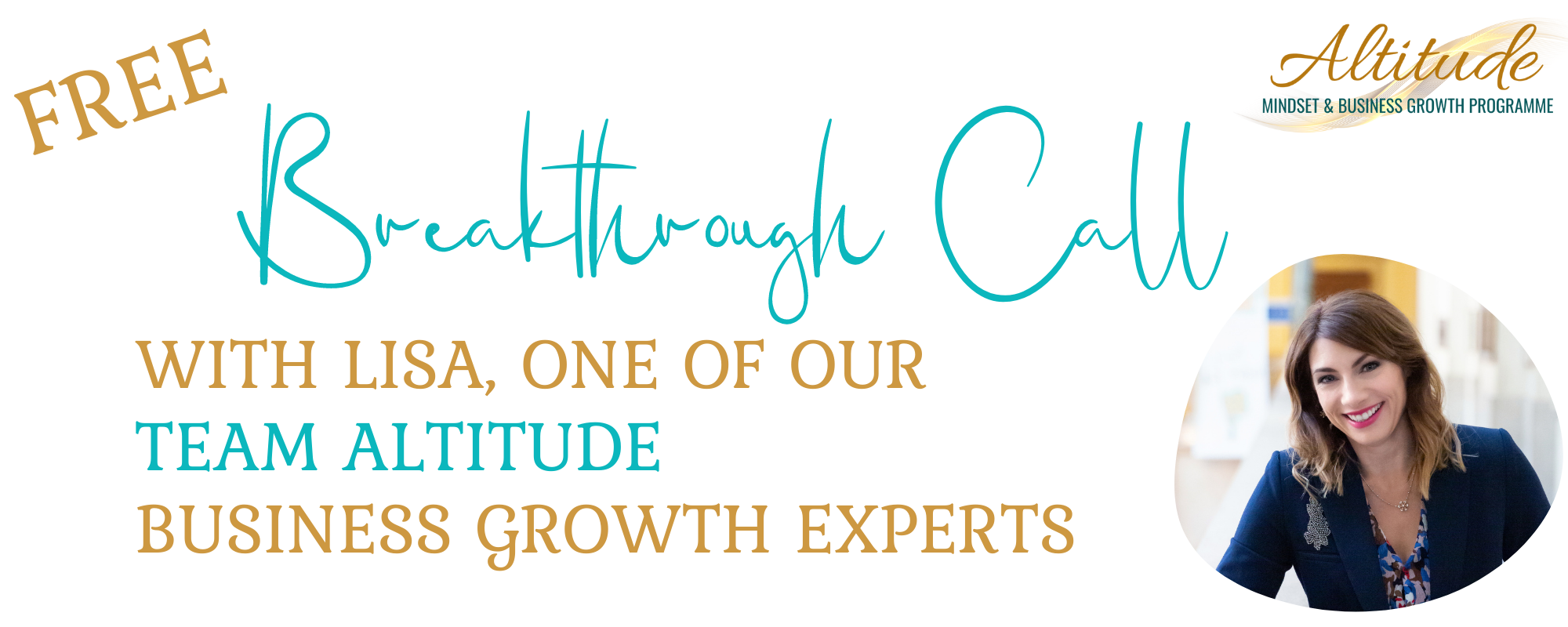 Burst through your mindset blocks to skyrocket your business...
If you're a woman in business - ready to take it to the next level - but struggling with the mindset, tools or plan to make it happen alone - we are currently offering a limited number of FREE Breakthrough Calls with Lisa Yelland, one of our Altitude Business Growth Experts.
BOOK A FREE CALL NOW
Lisa is incredible at helping get clarity on what's holding you back and how to move forward. On the call, you will...
✅ Get clarity on the potential your business has - and build your self-belief that it's possible for you
✅ Identify the biggest things stopping you from getting those results right now
✅ Plan your next steps to take your business to the next level - and grow a business you love - that earns the money you want - in the time you have!
BOOK A FREE CALL NOW
"I should now be hitting my goal of £10k months before our target, thank you so much to Jenni and the programme."
"The programme ensured I created a business that I love AND works around my family brilliantly"
"I came out of the programme with a vision, a plan and most importantly I genuinely believed I could do it!"
"The programme pushes you to really understand where you are at, what's holding you back and how you can get to where you want to be."
BOOK A FREE CALL NOW